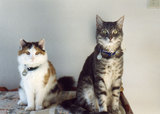 Kirby (right) and Cammy (left) hanging out together on the cedar chest in the bedroom.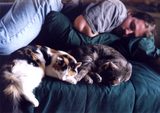 Dave, Kirby, and Cammy sneak in a little cat-nap while nobody's looking.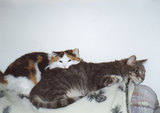 According to Cammy, Kirby makes an excellent pillow.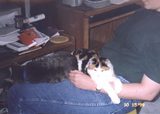 This is what happens when two kitties want the same lap at the same time.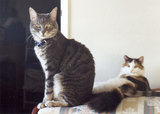 Kirby and Cammy hanging out on the cedar chest.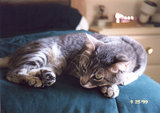 Kirby taking a nap on our bed.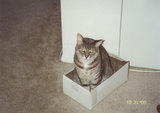 What is it with kitties and boxes?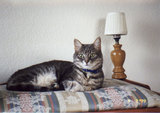 A composition of a cat (Kirby) and a lamp.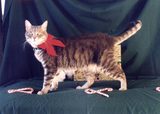 Kirby poses for Christmas.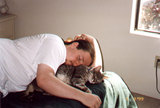 Dave curls up with Kirby for an afternoon nap in a sunbeam.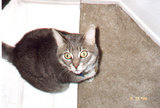 A strange but interesting angle.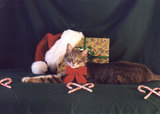 Kirby lounges in front of a present for his Christmas photo.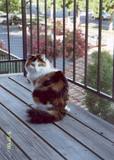 Cammy enjoys the great outdoors.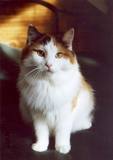 Cammy spends a lot of time on our bed.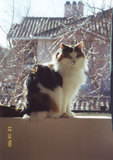 When she can't go outside, Cammy sits in the window.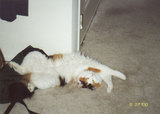 Cammy sleeps in the wierdest positions, some of which look painful.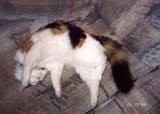 Cammy started sleeping in these strange positions as a kitten.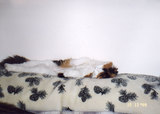 I'm not sure Cammy knows how to sleep like a normal cat.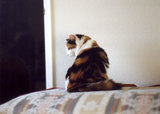 Cammy as a kitten, showing off her colors.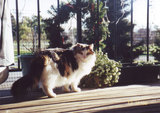 Cammy is a big, fluffy kitty.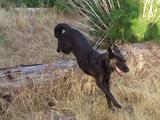 For a big dog, Pablo can be surprisingly fast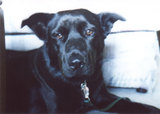 A typical Pablo look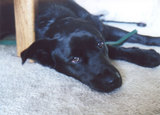 Another typical Pablo look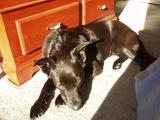 Sometimes, Pablo just reminds us of a cow..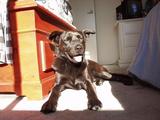 Pablo always looks happy in a sunbeam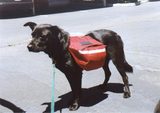 Pablo sporting his red doggie backpack